Fraud, Famine and Fascism
The Ukrainian Genocide Myth from Hitler to Harvard
by Douglas Tottle
Published 1987 in Canada
Unlike the rest of the books in this on-line library, I do not physically possess this book. I am including it here, however, because of its importance and its rarity. This book is currently out of print and extremely rare. A worldwide library search reveals that this book is only present in 28 libraries, only one of them a public library, the rest being academic libraries. Of the 28 library locations possessing the book 14 are in America.
This book documents how and why fraudulent stories about the Ukrainian famine of the 1930s made the presses worldwide and have become accepted as fact by almost everyone, despite the fact that they are provably false. The stories of millions of deaths caused by famine in Ukraine in 1933 and 1934, supposedly caused by the effects of the Soviet system, were fabricated by Nazi propagandists in their propaganda campaigns against Bolshevism. The spread of these stories to America took route through the presses of William Randolph Hearst, who has also since been proven, as I have documented on this website, to have been working in collaboration with the Nazis and publishing Nazi propaganda in mainstream American publications throughout the later half of the 1930s and into the 1940s.
These fabrications, which are well documented in this book, have become almost completely accepted as facts by Americans, and these fabrications have been repeatedly used, and are still used, by politicians despite the fact that they are provably false and were provably produced by a Nazi conspirator. The fact that William Randolph Hearst was conspiring with the Nazis during the 1930s is proven outside of this book, and is a part of official American government record, yet his fabricated publications about the Ukrainian famine are still referenced as fact today.
This book does not claim that no famine took place in Ukraine, or that there were not hardships related to the collectivization programs of the Soviets. The book is an examination of the stories published about the famine that did take place, and how those stories became politicized.
A pdf copy of this book is linked below.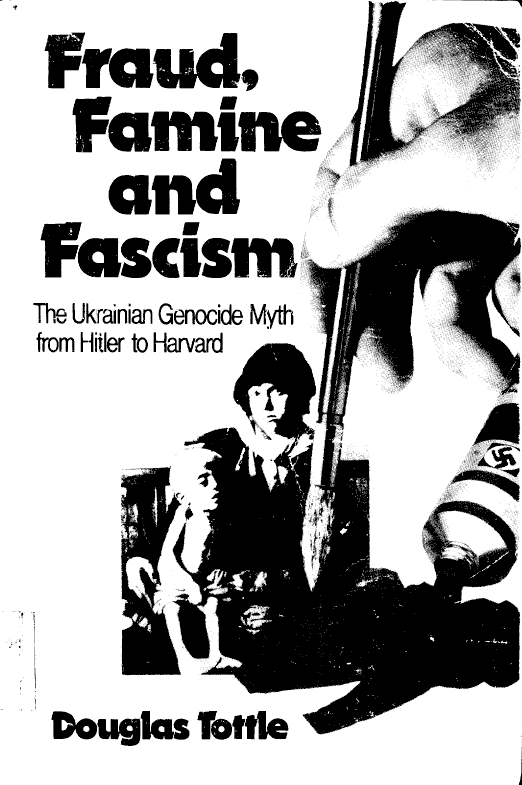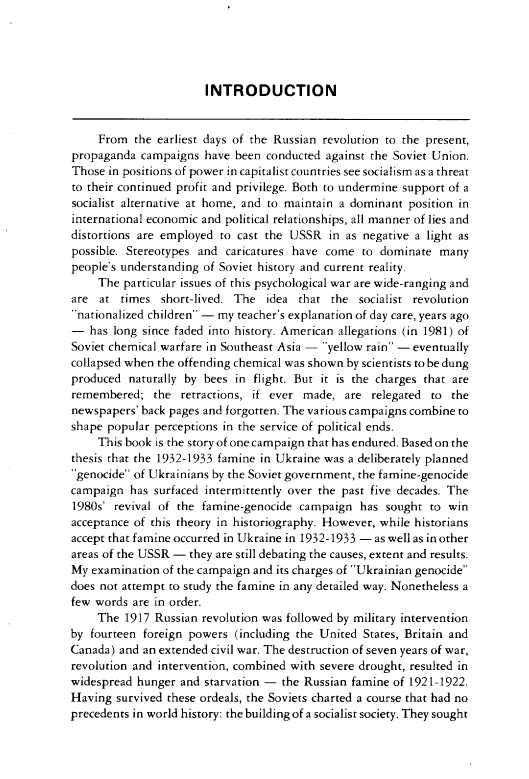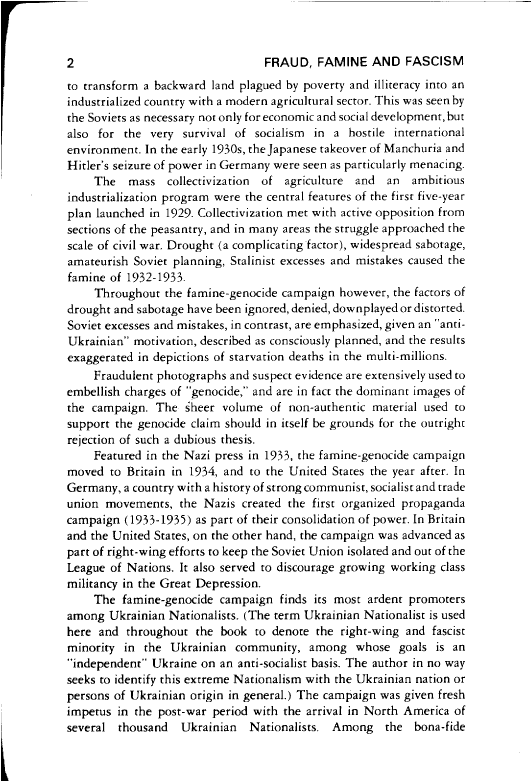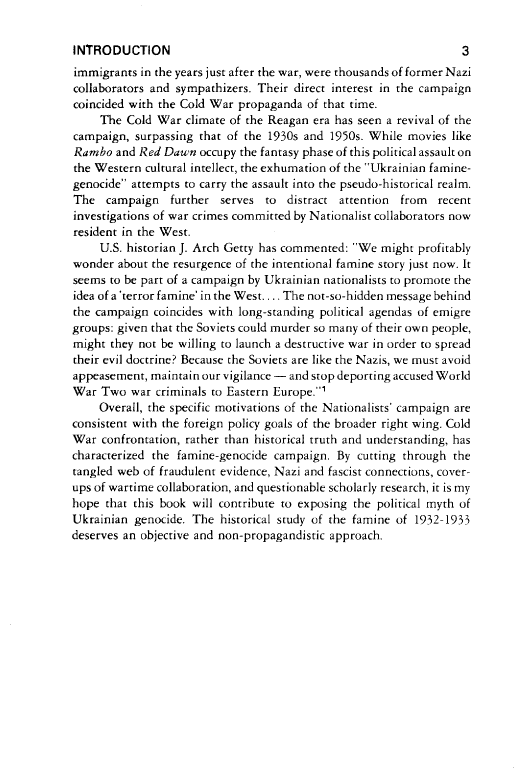 The linked file is a 17 megabyte pdf. It is advised that you right click on the link and select "Save Target As"